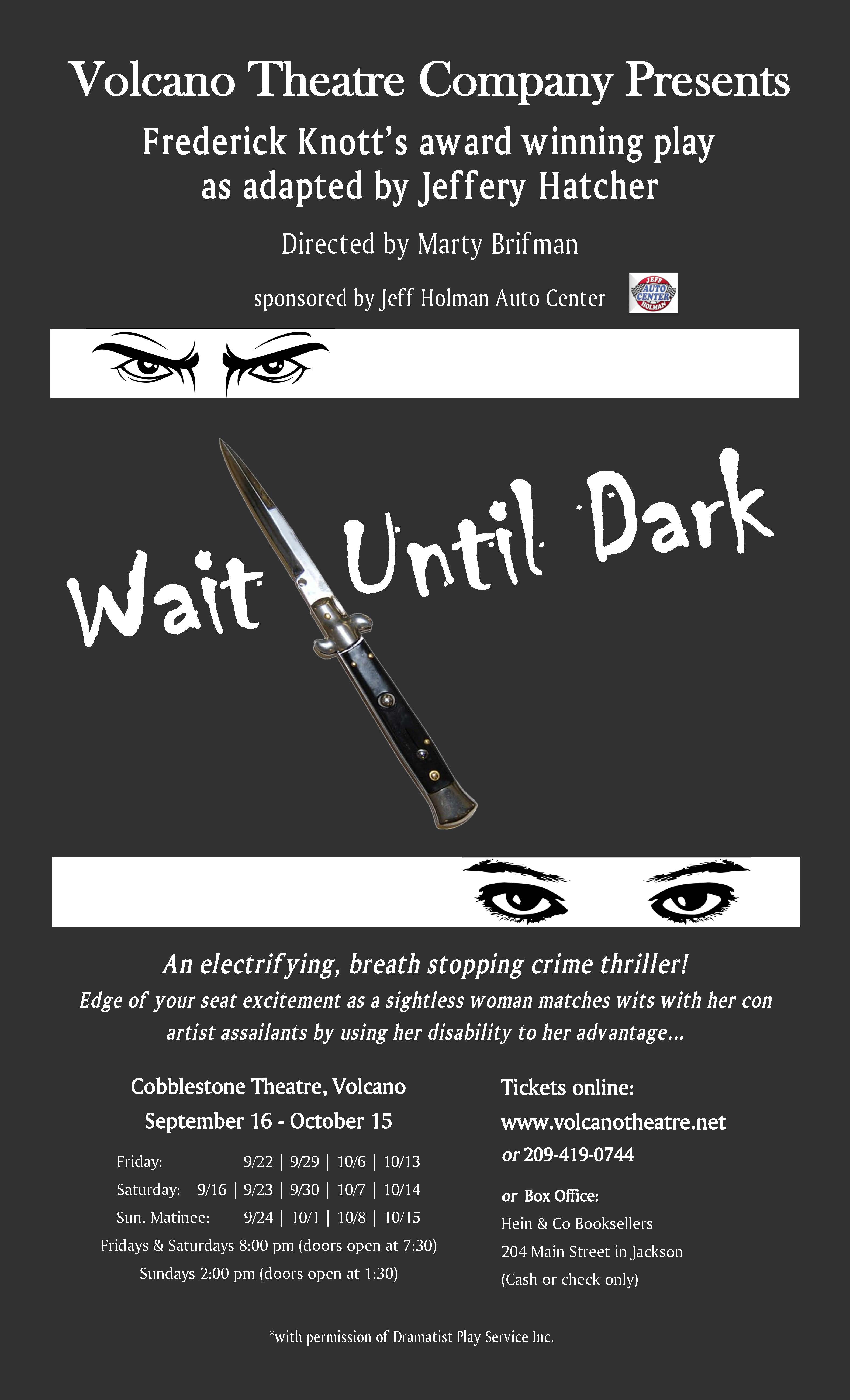 An electrifying, breath stopping crime thriller!  A blind woman matches wits with her con artist assailants by using her disability to her advantage.  A Broadway hit, this masterfully conducted suspense machine will have audiences on the edge of their seats as the plot builds to its heart pounding climax.
September 16 – October 15, 2017
This Production Has Ended
The following have won awards for their part in the play!  Congratulations!
Tech Design – Lights:  Alex Sharp, Roger Fugere & Marty Brifman,  Adult Male Lead:  Alex Sharp – Mike,  Adult Female Lead:  Mitch Alaire – Susan.
Cast
Carlino – Gordon Seelos
Roat/ Roat Sr./ Roat Jr. – Victor Martinez
Susan Hendrix – Mitch Alaire
Gloria – Kelly Christensen
Sponsored by:
12230 Trade Center Dr.
Martell, CA 209 223-1777