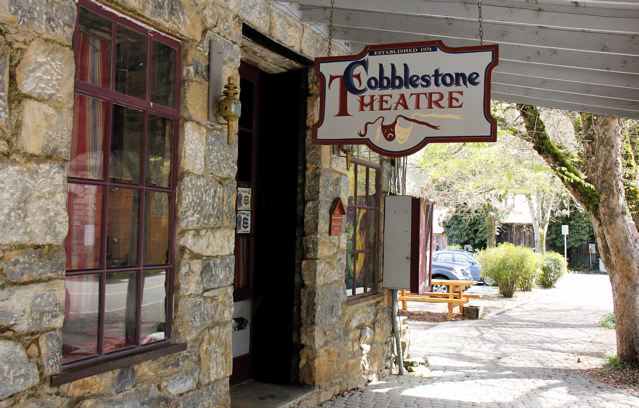 The Cobblestone Theatre is an intimate setting that puts patrons that sit the furthest away only 17 feet from the stage. The seating area was redone in 2021 with a new slab, new terraced seating area, and new seats. There is a maximum seating capacity of 47 so advance tickets are recommended as these shows sell out. Doors open 1/2 hour before show time. It is recommended that you arrive as the doors open so you may select your seat (no reserved seats / open seating).
Weather Policy
Cobblestone Theatre shows are rain or shine.
Cancelled Performance
If a performance on the Cobblestone Stage is cancelled during the first hour and fifteen minutes, you may exchange your ticket stub for another show for the current season, or receive a voucher good through next season.
There are no refunds for shows.
Contact
209.419.0744