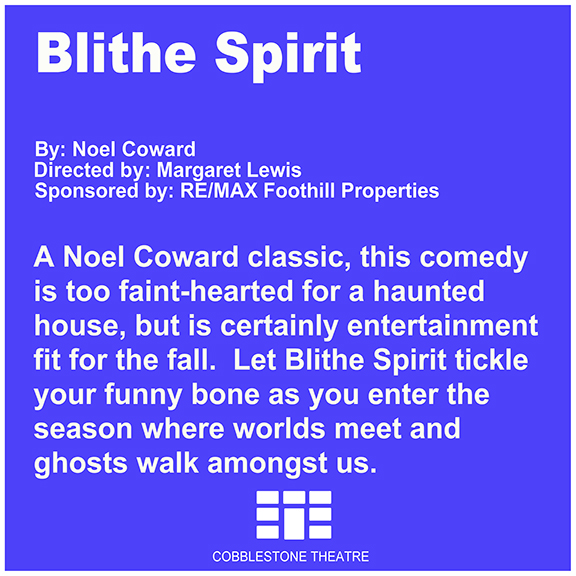 More celebration of our 50th season, as BLITHE SPIRIT was the other original production of our 1974 premier season. A Noel Coward classic, this comedy is too faint-hearted for a haunted house, but is certainly entertainment fit for the fall. Let Blithe Spirit...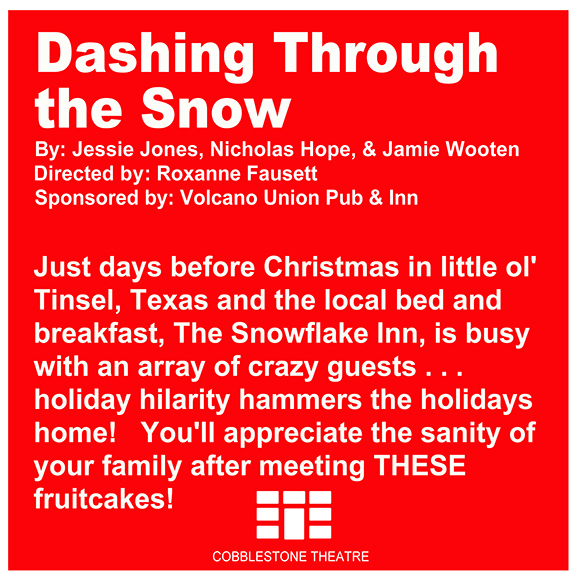 Just days before Christmas in little ol' Tinsel, Texas and the local bed and breakfast, The Snowflake Inn, is busy with an array of crazy guests ... holiday hilarity hammers the holidays home! You'll appreciate the sanity of your family after meeting THESE...
Support Your Local Theatre!
There are many ways to support Volcano Theatre Company, from acting in one of our shows to volunteering to help with set design, costuming, lighting, amphitheatre maintenance, or simply by making a donation…