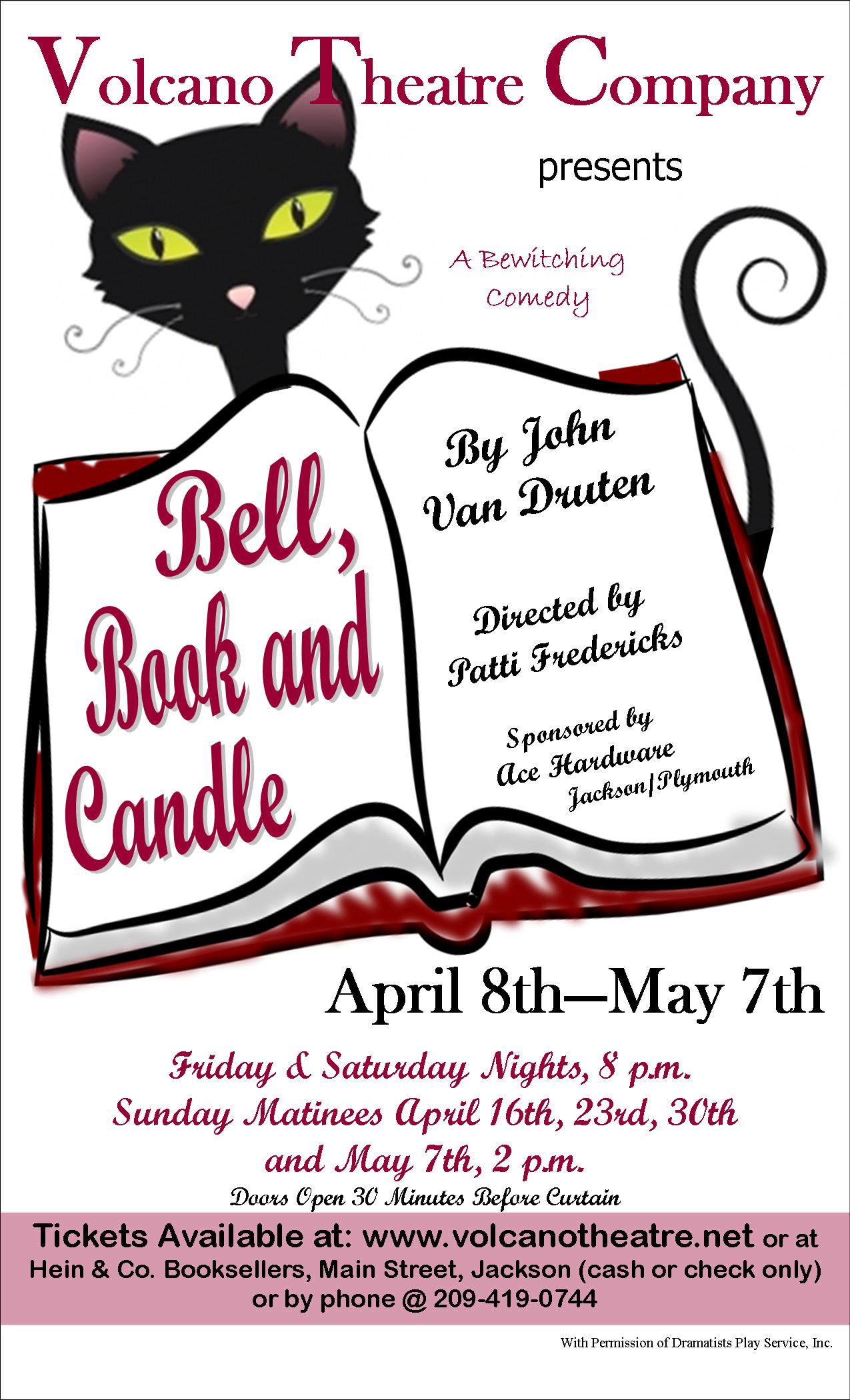 Find out what happens when a lovely, lonely, bewitching young woman falls in love with her neighbor.  Can she cast a love spell to capture his attention?  Maybe, with a little help from her wacky aunt, her irrepressible brother, and her cat, Pyewacket.
This Production Has Ended
The following have won awards for their part in the play!  Congratulations!
Adult Female Supporting:  Theresa W. Hawk – Sydney Redlitch,  Tech Design – Sound:  Roger Fugere,  Costumes:  Kathleen Rich, 
Best Overall Production
Crew
Director – Patti Fredericks
Assistant Director – Jim Estes
Producer – Karen Rovane
Script Supervisor – Judy Elliott
Set Design – Dave Fredericks
Set Design – Patti Fredericks
Set Design – Alicia Barber
Set Decoration – Alicia Barber
Set Construction and Painting – Alicia Barber
Set Construction and Painting – Delinda Mahaffey
Set Construction and Painting – Judy Elliott
Set Construction and Painting – Dave Fredericks
Set Construction and Painting – Patti Fredericks
Lighting and Sound Design – Roger Fugere
Light and Sound Operator – Roger Fugere
Costume Design – Kathleen Rich
Hair and Makeup – Jenny Oxier
Poster Design – Karen Rovane
Companion and General Cuteness – Sierra Jane (Eileen) Fugere