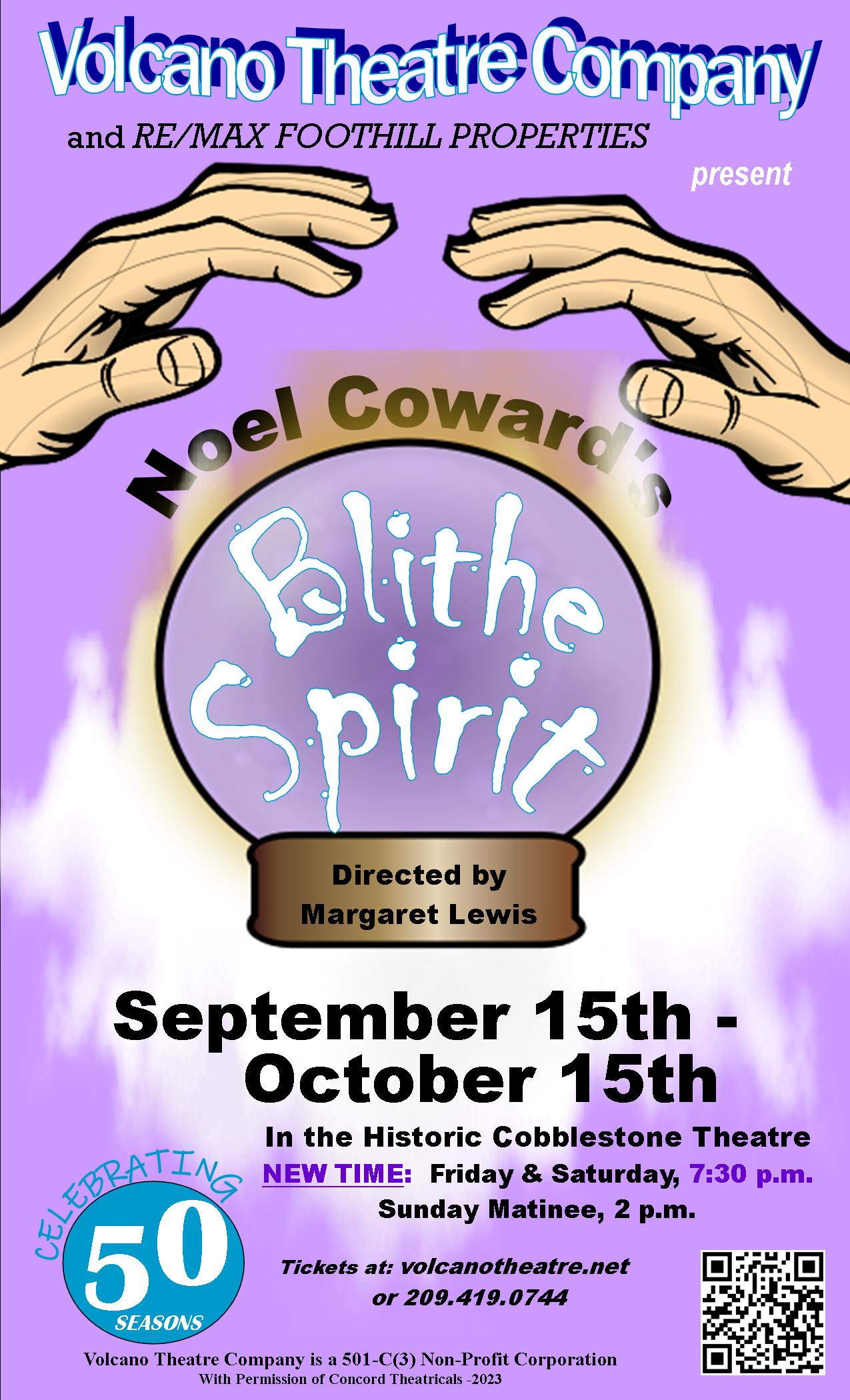 More celebration of our 50th season, as BLITHE SPIRIT was the other original production of our 1974 premier season. A Noel Coward classic, this comedy is too faint-hearted for a haunted house, but is certainly entertainment fit for the fall. Let Blithe Spirit tickle your funny bone as you enter the season where worlds meet and ghosts walk amongst us.
September 15 – October 15, 2023
All tickets available now!